Top 10 Things You Need to Know About Villa Rentals
to avoid disappointment upon arrival
With over 20 years of experience in representing villas, visiting vacation homes and writing reviews about holiday rentals in Tuscany, I am going to share some insight on the things you should be asking when you start to search for your perfect holiday base in Tuscany.
Using an old adage - the only bad question is the one that went unasked - I have compiled a list of 10 things you need to be clear on when choosing your home away from home.
1. Know your vocabulary
To be clear, property owners do not set out to "trick" their guests. Most of them they really want their guests to be happy. Happy guests write happy reviews! But sometimes they don't always offer enough information on the site about their accommodations or things get lost in translation and then there are those who apply a bit of a poetic license.
Normally, the word villa evokes a stately manor or a prestigious antique building, however, the term vacation villa or villa rental can refer to any structure (new or old) that is independent of another connecting structure. I've seen the term villa used by websites/agencies even when this rule didn't apply, and it is frustrating and confusing.

If you're interested in renting an entire property for yourself, then clarify with the owner that this is the case and there are no other structures/buildings sharing space with you.
2. Villa or Apartments
Once you have established if it is a villa on the outside, you need to enquire about how it is organized internally. Is it one villa or a villa divided up and composed of connecting apartments?
I suggest that there is no good or worse answer here. In fact, combined apartments can provide extra privacy for large groups traveling together. This option is especially nice when you are families with small children or the guests are not exceptionally familiar with everyone else. But if you are looking for a large kitchen and dining rooms suited for the entire group, then you might find that apartments won't always be able to offer the same feel as one large villa and they can also take away from the "group living as one" sensation.
Before you look, know how you and your group want to live and expereience your villa rental in Tuscany.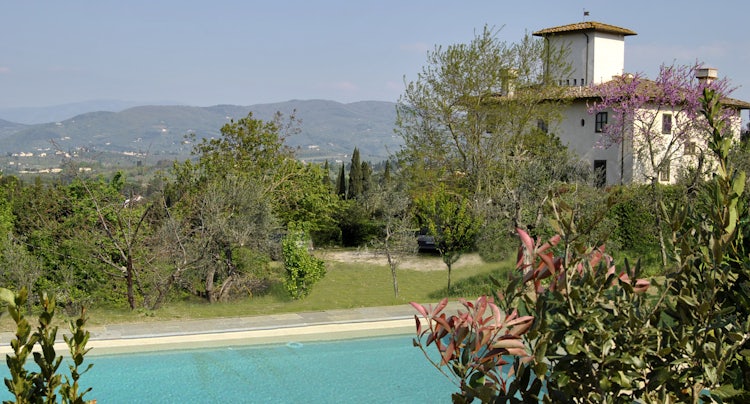 3. Neighbors
There is no way around it, photos can be deceiving. If your privacy is important then don't be afraid to ask how close your nearest neighbors are to you. I have seen enough villas to know that you can rent an "independent villa" but still have neighbors right across from your front door.
4. Your "go-to" Person
In most cases, you will never need to make contact for an emergency during your stay, but in the odd chance that the electricity goes out, the hot water disappears or the refrigerator stops running, then you are going to want help... and quickly. Know before you go if there is a caretaker on-site and, if not, just how far away are they from the property?
The larger villas will often have a caretaker on-site available 24/7 for your assistance. Not only can this person take care of emergencies but a good caretaker will know about local restaurants, shops and markets and they can help you with questions about planning your itineraries.
5. Extra Services
Extra services are almost always paid separately and not included in the rental price, but they can be the tipping point when selecting one villa over another.
Some of the extras that can make a difference: Is there a chef on hand? Bikes? A spa area with hot tub and sauna? Assistance with arranging tickets to museums, taxis and tours?
Especially helpful is showing up to your villa rental and knowing it is already fully stocked with food, or do they offer a welcome basket? And a personal favorite, I like knowing that there is maid service to clean up, after all, you are on vacation.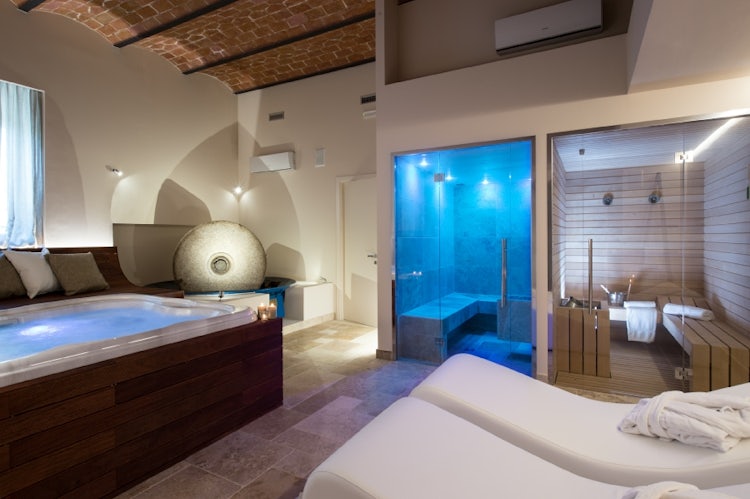 6. References
One of the great things about the internet is the wealth of information online, it is virtually impossible that someone hasn't thought to write a review about the villa rental you are looking at.
Villa rental owners are constantly trying to make their offer competitive and up to date, so they make changes every season, therefore remember to look at the date of the review so that you know it is current. In addition, don't be put off immediately by negative comments: if someone mentions a lack of towels, poor internet service, lumpy mattresses or not enough garden chairs, then ask the owner if they have "fixed" the situation. It is likely not a problem anymore!
A word of caution, independent reviews can still be biased and not completely representative of an accommodation and its services…. don't be swayed by just one review. Look for several comments and, as an added precaution, ask for references directly from the owner.
7. What's Included
Nothing will make you feel more cheated then arriving on site and the reception starts to tell you what isn't included in the price. Yes, they have a washing machine, but it costs 5 Euros a load. Yes, there is air conditioning, but there is a supplement in the cost if you turn it on. Or yes, there is a fireplace, but the wood is extra.
Another unexpected cost is the local tourist tax. Villa owners will often put it on their website but sometimes it gets overlooked. In my experience, what appears to bother guests the most is that the owner requires you to pay this tax on site (and in cash). The tax is actually real and it requires a separate receipt which is why they don't include it in the price of the villa.
Another one that is also often overlooked is the final cleaning fee. This is not always included in the price of the villa but you'll find it added on at the end of your stay.
Moral of the story: ask if the price you've found or have been quoted is all-inclusive (and get what is included and isn't in writing).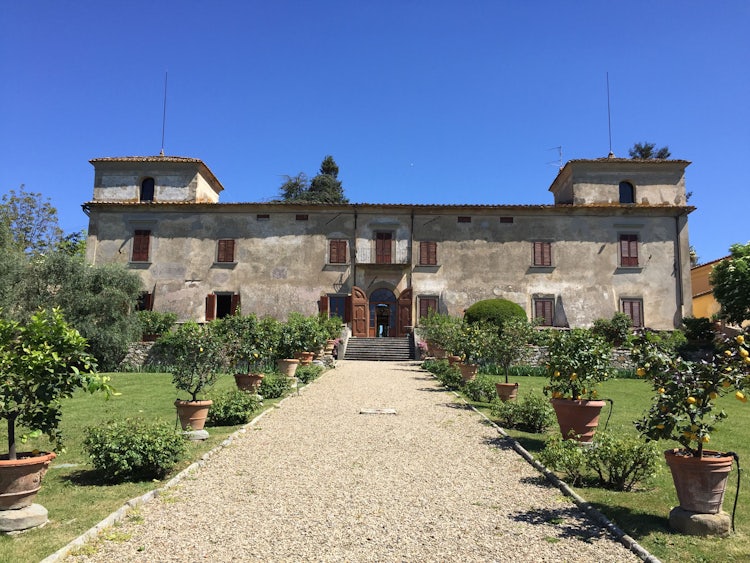 8. Looking for the Best Deal
It is an unavoidable fact, agencies have commission fees, that's how they make their living. When a villa owner has to pay out commissions, they don't have a lot of room for a discount. But when you go direct to the owner, you can save up to 30%.
If your dates are flexible, then you can look at renting in mid or low season which often has a great price break and the added plus of visiting Tuscany in the off season (less congestion at the tourist destinations like museums, monuments and restaurants). The pricing seasons also change from owner to owner. One owner might include June in high season and another might not - look at this carefully as this could save you lots on rental fees.
9. Book Direct with Owner
Worried about fraud? Heard horror stories about arriving and there was no villa?
It is always best to start your search on villa rental sites that has a reputation for being clear and open and end you direct to the owner to book. You might wonder what makes these sites different from others, and why do they send you direct to the owner for the reservation? Because they normally work with a flat advertising fee from the owner … and not on commissions.
Another way to avoid problems is to look for signs in the Tuscan villa rental descriptions that the portal website has visited the property; normally, you will note unique photos and text, personal observations and helpful hints about the property. Another way to safeguard yourself is by checking for official reviews. Yes, these can be sponsored articles, but it is also proof that the villa is a real business.
10. Pick your Dates
Just because the "booking" site says your desired dates are not available does not mean that the dates are 100% unavailable, it just means they are not available on that booking site. Sometimes owners will block select dates so they have more control over their calendars and their rentals.
If you really like the accommodations, then go directly to the owner and ask. If the dates are taken, sometimes they could put you on a waiting list if the prior booking for those dates are not yet confirmed. By going direct, you manage to access this possibility, something that an online booking site or agency might not offer.
Are you ready to start looking for your villa? Start your search on TuscanyAccommodation.com which offers reviews of top villas and sends you direct to the villa's official website.